Learnetic among 2017 TOP 20 Authoring Tools Companies by TrainingIndustry.com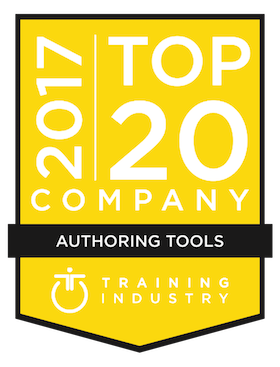 We are happy to announce that on January, 23rd 2017 Learnetic was awarded a name of 2017 TOP 20 Authoring Tools Company. This prestigious recognition comes from TrainingIndustry.com, one of the leading online magazines covering eLearning technologies.
We are happy and proud that mAuthor, our flagship product, was recognised as one of the best in its category. In case you did not have an occasion yet to test it, we encourage you the take a 30 days FREE TRIAL or sign up to one of our live Webinars.
We would be also very happy to meet you in person and present our offerings directly to you or your team. So, please check where we will exhibit this year and join us at our stand at one of those places.
Please contact us in case you have any questions or if you wish to schedule a meeting.
Best Regards,
Learnetic Marketing Team

Sign up to our Newsletter, so we can keep You up with information
on important events and about our next Fairs or Conferences: