VIRTUAL
STRUCTURE OF A SCHOOL SYSTEM
Unlike many other LMS platforms mCourser is capable of replicating virtual structure of a school system of a particular region or country. Starting from the central platform operator (e.g. Educational Publisher or Ministry of Education) through districts, schools and classes up to a single interaction between a teacher and a student.
Roles
within the mCourser Platform
mCourser is equipped with a number of functionalities that facilitate group work, common projects and collaboration between the Students. The School Admin can determine which collaboration units are to be available to the Students.
"You can't manage it, if you can't measure it."
.
The mCourser platform offers generating a vast number of valuable Reports for all different roles deployed within the platform. The Reports are presented in a from of clearly designed tables, plots, charts and dashboards depending on the role of a particular user.
.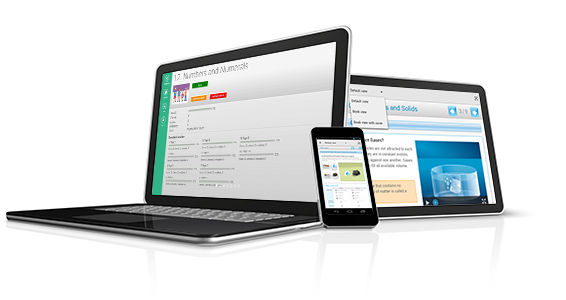 eLearning Offline App
There are places or situations with no Internet access. mLibro is an offline application completing the mCourser platform. From now on, learners have access to their online resources anytime and anywhere.
.