Developing courseware for visually impaired students in accordance with the Web Content Accessibility Guidelines (WCAG) 2.0
Technology is inevitably entering into the classroom reality and it is safe to say that it has a substantial impact on almost every aspect of education. This includes learning methodology and the courseware itself. Apart from numerous well-known advantages, such as improved access to learning materials, real-time feedback or self-paced learning, the development of technology provides a wide spectrum of new opportunities for learners. What is more, technology might be especially useful for visually impaired students whose ability to learn at the same pace as their peers is (to different extent) influenced by an external condition.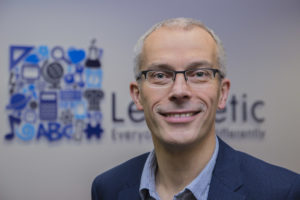 Although we thought WCAG 2.0 was a relatively niche topic, it turned out that due to the new centralized requirements all major publishers in the world were looking for guidance on how to create materials adapted to the needs of visually impaired learners. We are willing to share our experience and ready-made solutions. Never in history has the access to knowledge been so egalitarian – Artur Dyro, CEO at Learnetic.
Interactive content and accessibility
It is estimated that about 30% of learners require various types of facilitated access to eLearning content. This includes visually impaired students for whom access to eBooks used to be either extremely difficult or even impossible. Sometimes it's simply not enough to offer impaired learners some extra time to complete their assignments, as it might be needed to develop completely new approach towards creating courseware that can potentially and greatly enhance the learning efficiency and effectiveness.
As an expert in innovative educational solutions we decided to initiate efforts towards making eContent even more accessible. We had already presented a wide spectrum of possibilities and tools to build educational user-friendly content, but we wanted to reach out to those learners who might find it difficult to make fullest use of traditional eLearning. We believed that it was essential to understand where the problem area lied to be able to guarantee the best approach and solution. Therefore, backed by a thorough research and years of experience in providing our partners with possibilities to build educational user-friendly content, we decided to create a complete tool for educational publishers that enables developing WCAG 2.0 compliant courseware. Our intention to facilitate elearning access resulted in mAuthor (our proprietary authoring tool) becoming a market-leading solution dedicated to make interactive publications, eBooks and multimedia resources with the highest level of accessibility.
Overcoming technical challenges
The requirement for making interactive educational content widely accessible has become a real need today. However, keeping the content interactive, attractive and engaging for regular users while at the same time developing its accessibility to reach users with disabilities and impairments is a serious technical challenge. mAuthor offers numerous new features helping content developers to create truly accessible, yet highly interactive content. New mAuthor features allow meeting most of the WCAG guidelines, offering at the same time extended support with the tool's own native assistive technologies. 
Using resources developed in accordance with the WCAG 2.0 requirements helps visually impaired learners master the material effectively. All mAuthor's activity modules are equipped with additional functionalities designed to make them accessible for people with disabilities. mAuthor is one of the first authoring tools enabling creating eContent that:
features keyboard navigation
offers larger font and a built-in screen reader
informs about the correctness of the answer not only with color, but sound also
offers adding audio description to videos and/or images
adding alternative texts to illustrations/video and text fragments (used for describing mathematical/physical formulae, for instance).
To turn on (off) the keyboard navigation mode, a user has to use the keyboard shortcut Shift + Enter. Navigation between modules is done using Tab and Shift + Tab keys. To activate a selected module, press Enter, to deactivate it press Esc. The selected item is highlighted.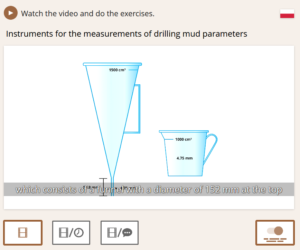 Success Criterion 1.2.2 Captions (Prerecorded): Captions are provided for all pre-recorded audio content in synchronized media, except when the media is a media alternative for text and is clearly labeled as such. 
In order to show the possibilities of the new features there has been created an interactive lesson presenting new functionalities and explaining to the users how to employ them. Please click the link below to familiarize yourself with selected WCAG 2.0 requirements and our solutions towards modern technology driven education regarding the WCAG guidelines: How to create accessible content with mAuthor.
Upon the occasion of expanding the mAuthor functionality, Artur Dyro (CEO at Learnetic) stated:
mAuthor works as a typical graphics software. No programming skills are required. The created content offers a wealth of multimedia, interactive exercises, real-time feedback, but above all, due to being WCAG 2.0 compatible, this is a revolution for learners who experience problems in learning context, as it now offers a range of features increasing the courseware accessibility. This is a breakthrough in developing customized content, designed specially to help overcome challenges and make the progress in learning much easier.
Supporting special education needs has always been deeply rooted into our philosophy, so in the months and years to come we are planning on completing and supplementing the functions related to the creation of accessible content. The project was EU co-financed due to the project of implementing Adaptive Learning System and the implementation of the WCAG 2.0 requirements, under the following name:
"Expansion of the mAuthor system with an innovative Adaptive Learning package and implementation of the WCAG 2.0 requirements for creating interactive content addressed to the physically impaired" in the amount of PLN 980 000.00. 
Visit https://www.learnetic.com/ if you are interested in learning more about our Development Platform and the benefits of the eLearning technologies for K-12 Publishers.