Posts
/wp-content/uploads/2019/10/1.png
431
825
Jacek Świątek
/wp-content/uploads/2017/01/Learnetic-Blue-Logo-5.png
Jacek Świątek
2019-10-21 13:16:58
2019-11-07 14:33:52
mTalent Visual Perception receives the prestigious BELMA 2019 award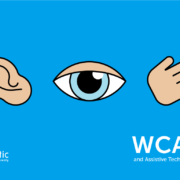 /wp-content/uploads/2019/10/WCAG_banner_2019-10_ver3-2.png
769
1367
Learnetic
/wp-content/uploads/2017/01/Learnetic-Blue-Logo-5.png
Learnetic
2019-10-14 16:11:20
2021-01-05 12:56:19
WCAG 2.0 and Assistive Technology in eLearning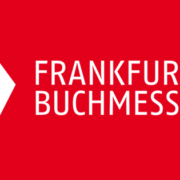 Every October Frankfurt becomes the pulsating heart of the publishing world. The history of the event that is considered the most important book fair in the world dates back to the middle ages. For 5 days this fall the Frankfurter Buchmesse will open its doors for exhibitors, publishers, journalists, writers and culture enthusiasts from all around the world, bringing together industry representatives, book lovers, and all those who seek cultural exploration, business opportunities, and, last but not least, exceptional festivities. Here's your complete list of essentials of the Buchmesse 2019. 
Whether you are a professional having interest in publishing novelties and digital innovations, or a visitor fond of literature, cosplays or food, Buchmesse is bound to offer something you will enjoy. And there is plenty to choose from, as the event is so much more than just books on shelves. Be sure to make an appearance if you are interested in any of the following:
1. BUSINESS

First and foremost, Frankfurter Buchmesse is the world's most important marketplace for print and digital content. The organizers direct their efforts towards expanding participants' business opportunities. The fair is a splendid place to meet publishing experts, writers and creative professionals who gather around to network, give speeches and share their innovative visions on the future of literature, learning methodology and courseware. Moreover, since the venue gathers world-recognized companies from the technology and creative industries, Buchmesse is a perfect occasion to meet up with business partners, especially for the publishers who seek pathbreaking solutions for courseware development and e-learning platforms. The trade fairs provide the attendees with the opportunity to make important contacts or gather ideas regarding the future of the publishing industry, LMS or developing courseware using an authoring tool. Educational publishing houses that intend to go digital and create interactive versions of their traditional courseware might be interested in attending the speech on Integration of print and digital publishing processes that is going to be delivered on the second day (Thursday, October 17th, 12:30) by Artur Dyro, the CEO of Learnetic. For more information, visit Learnetic Stand – C.28 hall 4.2. 
2. EDUCATION

Since books are an integral part of education, the Best European Learning Materials Awards ceremony is going to take place at the Frankfurt Book Fair. The Best European Learning Materials Awards (BELMA) competition is presented every year to high quality educational materials that have been produced in Europe. An international jury of experts awards the winners during the first day (Wednesday, October 16) of the fair. In 2019 the ceremony will be held at Forum Bildung, in Hall 4.2. A must-visit event for all those interested in finding quality learning courseware for all stages of education.
3. BOOKS

Apart from being an extraordinary business event, Buchmesse is a great social experience. Bibliomaniacs from around the world gather in one city to celebrate, expand their private collections of books and meet their favorite authors. Readers fascinated by the Scandinavian literature will be thrilled to know that one of Norway's most successful crime writers Jo Nesbø will present his new Harry Hole novel "Knife" during the second day of the fairs. Apart from the meeting with the bestselling Norwegian author, Bookfest 2019 is scheduled to offer numerous readings, concerts, parties and performances, some of which will take place in popular locations throughout the whole city of Frankfurt.
4. FOOD

Last in order but not of importance, Buchmesse offers some festivities that might be considered unconventional for a book fair. One such example is the Gourmet Gallery. The popularity of the Gourmet Gallery mirrors the attention people draw towards nutrition and other aspects related to eating, such as ecology, sustainability and the zero waste idea. Events in the show kitchen and the Gourmet Salon seem perfect for those who love making new culinary discoveries.
5. ENTERTAINMENT

Frankfurter Buchmesse 2019 will also be a place where the finals of the German Cosplay Championship will be held. On October 20th, the winner will be rewarded with a trip to Japan – the motherland of cosplays.
The world's most important industry trade fair starts on October 16th. Be there, explore, get inspired, and celebrate with people from the publishing industry and booklovers from all around the world.
/wp-content/uploads/2019/08/fb_mini.png
315
560
Jacek Świątek
/wp-content/uploads/2017/01/Learnetic-Blue-Logo-5.png
Jacek Świątek
2019-08-29 09:59:33
2019-10-16 14:55:03
TOP 5 THINGS TO DO @ BUCHMESSE 2019
Contact info
Please use Contact Us form to send us your message.
Learnetic SA
ul. Azymutalna 9
80-298 Gdańsk
POLAND
☏ +48 58 764 75 00
✉︎ office@learnetic.com
We are open GMT+1 Time Zone:
Monday-Friday: 8:00-16:30
Saturday, Sunday: Closed